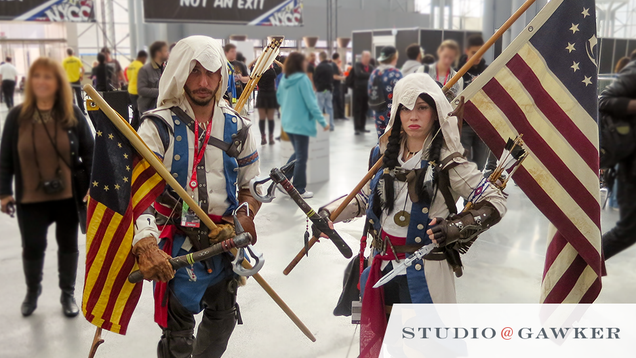 S
What a weekend. Hopefully you've been paying plenty of attention to New York's annual comics convention. So has Ford; they sent 11 Fiesta agents straight to the Javits Center in midtown Manhattan, where they joined us, the Studio@Gawker, to see the thousands of obsessed gamers, comic lovers, and otakus in all their finery. Here's the best of what we saw.
The above awesome Ratonhnhaké:tons from Assassin's Creed III are spot on. It's not just the costumes themselves, but all the attention paid to the props that really sells the look.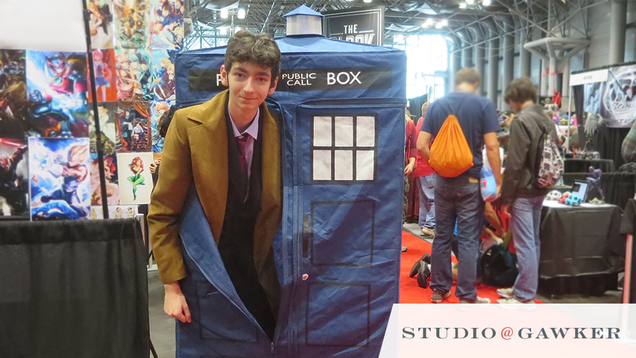 S
Here, the Tenth Doctor emerges from the Tardis. Not sure if it's actually bigger on the inside.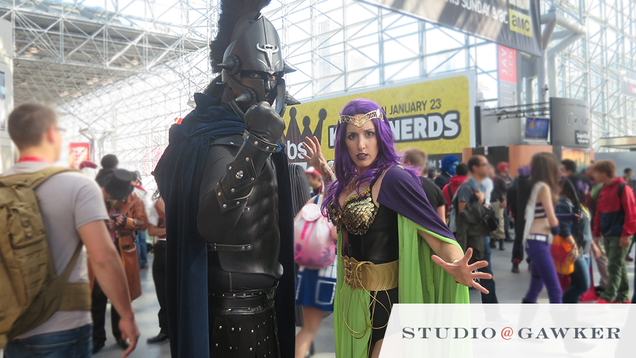 S
Ares and Circe joined forces on Saturday in an attempt, we think, to take Wonder Woman down. They failed, but it was worth it if only to get them on camera.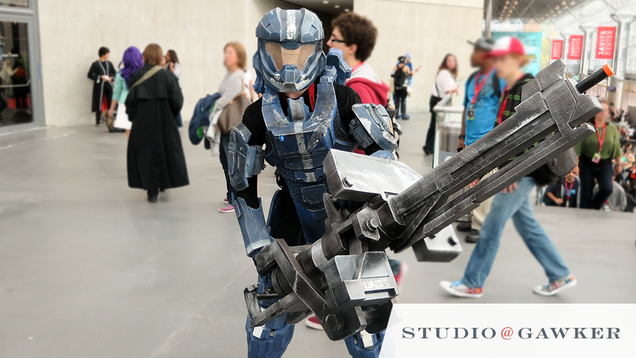 S
This Spartan rocking a turret was incredibly badass. Covenant and Prometheans beware.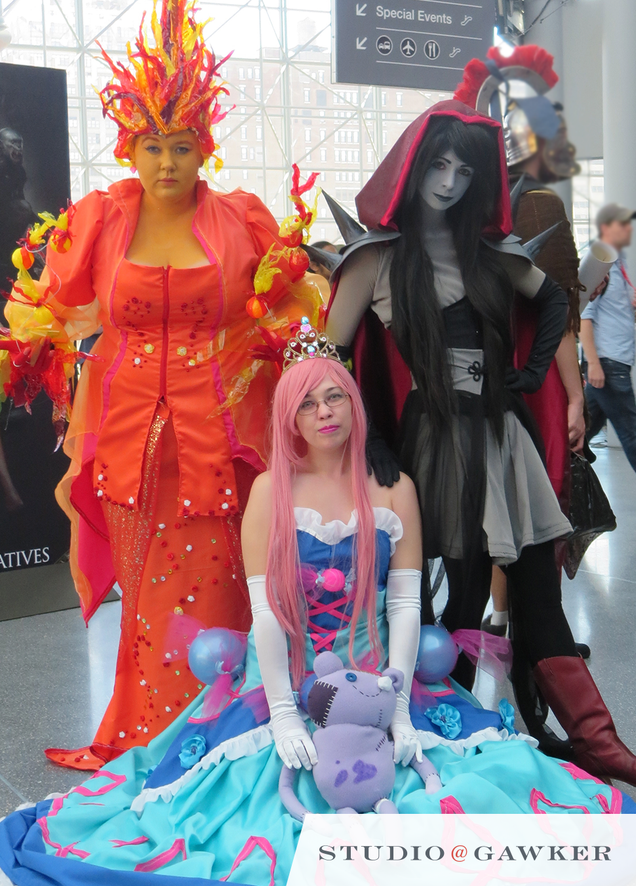 S
The Princesses of Adventure Time, namely Flame Princess, Princess Bubblegum, and Marceline (still totally a princess) came together to greet their loving subjects on the convention floor. They should definitely start a band.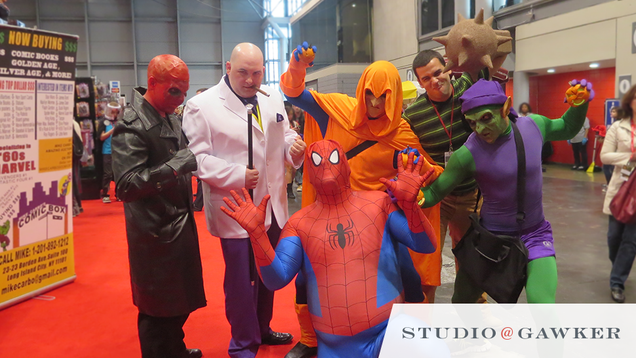 S
Spidey found himself in a scrape when the Red Skull, Kingpin, Hobgoblin, Green Goblin, and Sandman all showed up to exact revenge on him foiling all their plots. Or maybe that's just him doing jazz hands.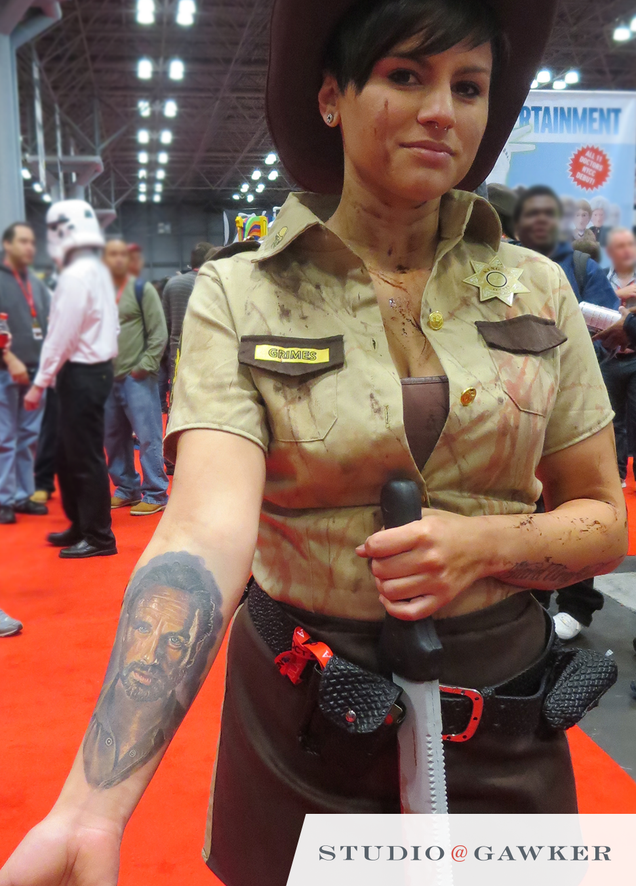 S
Gender-swap Rick Grimes from The Walking Dead is pretty perfect already, but the tattoo raises the bar on every other cosplayer out there.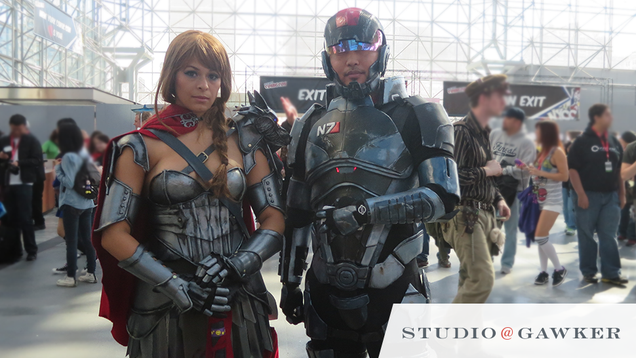 S
Guild Wars meets Mass Effect. High fantasy past meets sci-fi future. You get it.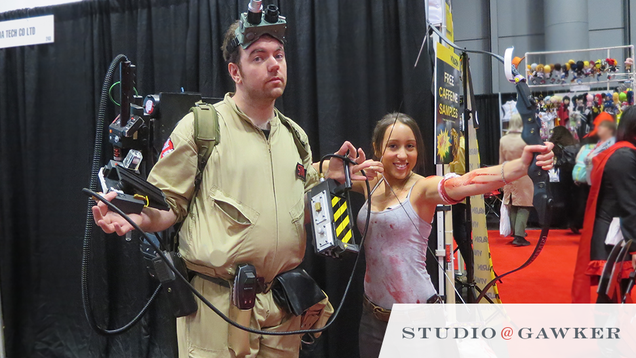 S
Lara Croft from Tomb Raider was all like, "Let's take down these Solarii cultists!" The Ghostbuster responded, "I think I'm a little out of my depth here."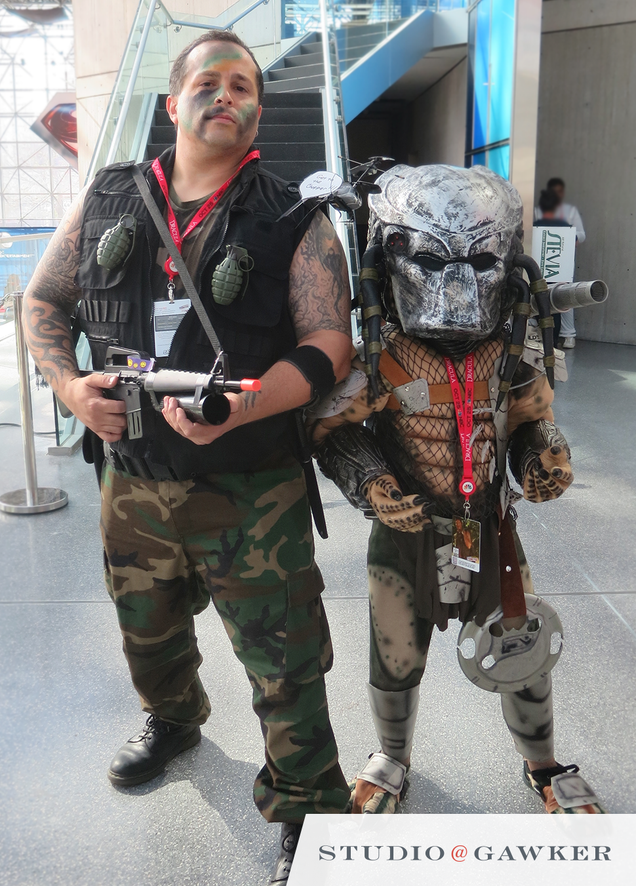 S
Dutch and his tiny Predator friend are too cute to be mortal enemies.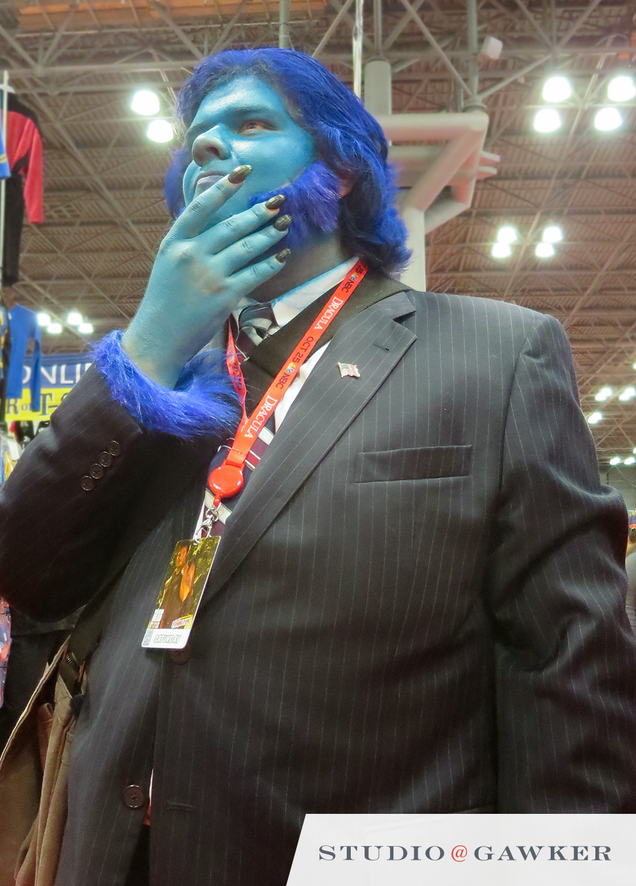 S
Here's Beast in politician/Kelsey Grammer mode. He definitely nails the urbane, "I can crush you with my bare hands while quoting Yeats" look.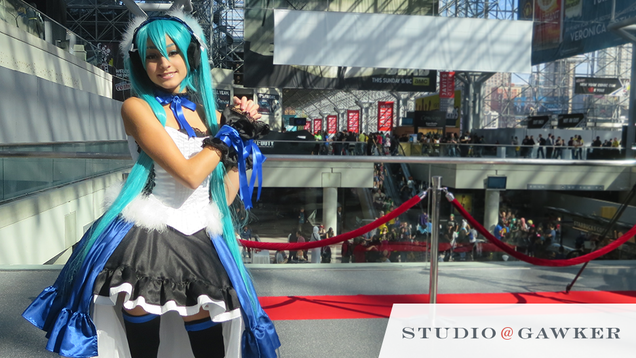 S
Finally, here's VOCALOID Hatsune Miku. Would have loved to hear her sing, but we missed our chance.
Don't think we're done yet. Stay tuned for comics stories, conversations, and galleries, courtesy of The Fiesta Movement.