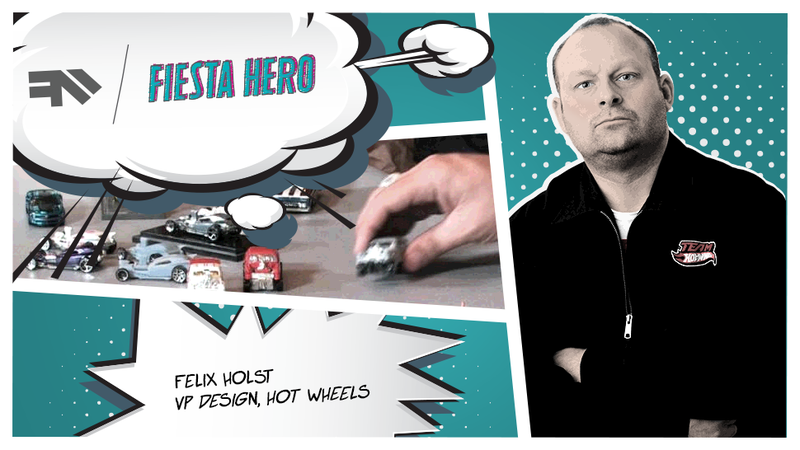 [Update: comments are now closed.] Imagine a world that looked more like Hot Wheels. Racetracks would have giant orange loops in the straights, cars could look like sharks, and everything would be covered in flames. For Felix Holst, VP of Hot Wheels Design, that world is his reality. He's responsible for the design direction of Hot Wheels products, and the packaging and entertainment for both the Hot Wheels and Matchbox brands (yes, they both live under the Mattel roof). Holst's day job is every six-year-old kid's dream come true, and now you have the chance to ask him anything!
The full-size Hot Wheels Bone Shaker at the LA Auto Show. Photo credit: Mallory McMorrow
Holst oversees a team of over 50 designers that cranks out hundreds of new 1:64 cars every year. But that's not all. In the past few years, Hot Wheels has taken on full-size vehicles too, creating cars like the badass Bone Shaker, the classic Twin Mill and the recent custom Ford Transit Connect
, which towed the Hot Wheels Rip Rod into this year's SEMA show in Las Vegas. They've also broken world records, sending drivers Tanner Foust and Greg Tracy soaring through massive six-story loops for their insane stunt at the X Games Los Angeles in 2012.